Jasmine Ross

Information
Full Name

Jasmine Sophia

Gender

Female

Date of Birth

December 25, 2010

Resides in

New York

Occupation

Preschooler, songwriter, superstar.

School

Sunnyside

Family
Parents

Morgan and Christina Ross.

Production
First Episode
Last Episode

TBA

Portrayed By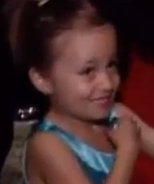 Jasmine Sophia Ross is one of the Ross' daughters. She is a songwriter, preschooler, and superstar. She is 1# in the best songwriters chart.
Appearance
Edit
She has a brown hair and she is short.
She wrote a lot of songs for Shake It Up, Austin & Ally, JESSIE, Wizards of Waverly place, etc.
She has a $100,000,000 room.
She has $200,000,000 dollars in her piggy bank.
She is a superstar.
She is the best friend of Justin Bieber.
She had interviews with Ellen DeGeneres.
She appeared in movies.
She has an iPhone 5.
She has a website
See the gallery here!
Ad blocker interference detected!
Wikia is a free-to-use site that makes money from advertising. We have a modified experience for viewers using ad blockers

Wikia is not accessible if you've made further modifications. Remove the custom ad blocker rule(s) and the page will load as expected.