Jessie With A Blog 
is a  crossover between 
Jessie 
and 
Dog With A Blog
Avery needs help on the New York history so the whole family including Stan go to New York for a day but Jessie ends up helping them by them staying at their house. Avery and Emma become rivals, Luke and Tyler bond, Mrs. kibling is jelous Ravi and stan make friends. Chloe and Zuri become Best Friends, Bertram falls in love with Ellen.
Jessie Cast 
Edit
Peyton R. List as Emma Ross
Cameron Boyce as Luke Ross
Skai Jackson as Zuri Ross
Kevin Chamberlin as Bertram
Dog With A Blog
Edit
G. Hannelius as Avery Jennings
Blake Michael as Tyler James 
Francesca Capaldi as Chloe James
Mick and Stephen full as (The Voice of) Stan
Regan Burns as Bennett James
Beth Littleford as Ellen Jennings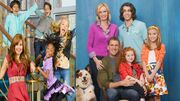 Ad blocker interference detected!
Wikia is a free-to-use site that makes money from advertising. We have a modified experience for viewers using ad blockers

Wikia is not accessible if you've made further modifications. Remove the custom ad blocker rule(s) and the page will load as expected.