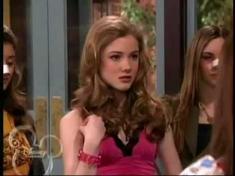 Tiffany is a character appearing in 1 episode so far, which is
Bon Voyage, Luke!
Personality
Edit
Vain, snobbish, and self-centered; all these things sum up Tiffany. She struts around school with her sidekicks in her high-heels making fun of other students and making boys go googley-eyed. She hates Emma and will do anything to get her way.
Ad blocker interference detected!
Wikia is a free-to-use site that makes money from advertising. We have a modified experience for viewers using ad blockers

Wikia is not accessible if you've made further modifications. Remove the custom ad blocker rule(s) and the page will load as expected.